D
uring the summer Thomas was selected to be one of ten young musicians chosen to play as part of a 'showcase recital' at the Clandeboye Festival run by Barry Douglas and Camerata Ireland. Set in the magnificent grounds of the Clandeboye Estate Thomas enjoyed a week of coaching from French clarinettist Michel Lethiec and was lucky enough to have Sophie Cashell (Winner of
Classical Star
, 2009) as his accompanist.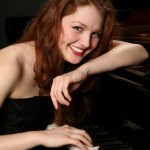 Thomas performed Weber's Bassoon Concerto in F, which Barry Douglas later congratualated him on, describing it as "really excellent". He benefited a lot from the coaching of Michel Lethiec and felt privilegded to be surrounded by so many world class musicians and to hear so many brilliant recitals throughout the week. More information on the festival can be found
here
.
_"Excellent."
_Comments by Barry Douglas, August 2011.